Quality of "WISE"
Why our product is the best
Knowledge
Our product reflects all the experience and knowledge Tomoa Narasaki has gained throughout his years of career as a top climber competing in international competitions.
Ecological
We love this sport as much as we love our earth. Our mission is not only to provide the best product but also to commit to sustainability. That is why we are using recycled materials as part of our product and transform waste into valuable resources.
Japan made
Our product is made in Japan from the raw materials to the finishing procedures. Enjoy the Japanese craftmanship of the blender who is from the same hometown as Tomoa in Tochigi prefecture Japan.
ABOUT "WISE "
The brand "WISE" is inspired by the name of Tomoa Narasaki's Kanji "Tomo" which has the meaning of "wisdom" or being "wise". His knowledge and experiences are one of the key elements which made it possible to achieve a world class quality chalk.

MESSAGE FROM TOMOA
I am thrilled to launch my own sport climbing brand "WISE". After sport climbing became an official game in the Tokyo Olympics 2020, I am very grateful that this sport has gained many interests.
I hope that more and more people can experience and get to know about this fascinating sport. That is why I have founded this brand. I have put in all my knowledge and experience to this product with the dream of this can enrich every climber's joy in this game. In addition, WISE products not only contribute to environmental issues, but also focus on raw materials made in Japan and manufacturing in my hometown, Tochigi prefecture. This is how I wish to give back my appreciation to my local town, where I grew up as a climber.
GO "BEYOND YOURSELF" is our slogan. Let's be passionate about the challenges we are facing and keep on growing together.
TOMOA NARASAKI

TOMOA NARASAKI/World sport climber
Tomoa's strength is his suppleness and dynamic movements cultivated through gymnastics. Movements that other players cannot think of are described as "Tomoa style". After graduating from high school, he turned professional and won both the Bouldering World Championship and the Bouldering World Cup in 2016 as the first Japanese climber. In 2019 he won the Bouldering World Cup Championship. On the same year, he qualified for the Tokyo 2020 Olympics by winning gold in the IFSC Climbing World Championships. Participated in the Tokyo 2020 Olympics.
WISE CHALK MOVIE
NEWS
The latest information from WISE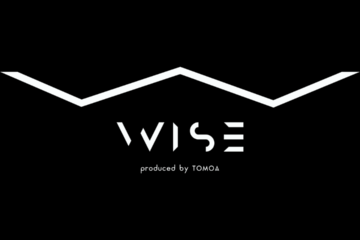 WISE's overseas website has been released. Please feel free to contact us if you would like to handle WISE products.
CONTACT US
Please feel free to contact us about our products or if you would like to wholesale.
Find us at the office
1301-3,Shimoyokomachi,Tochigi,322-0054,Japan